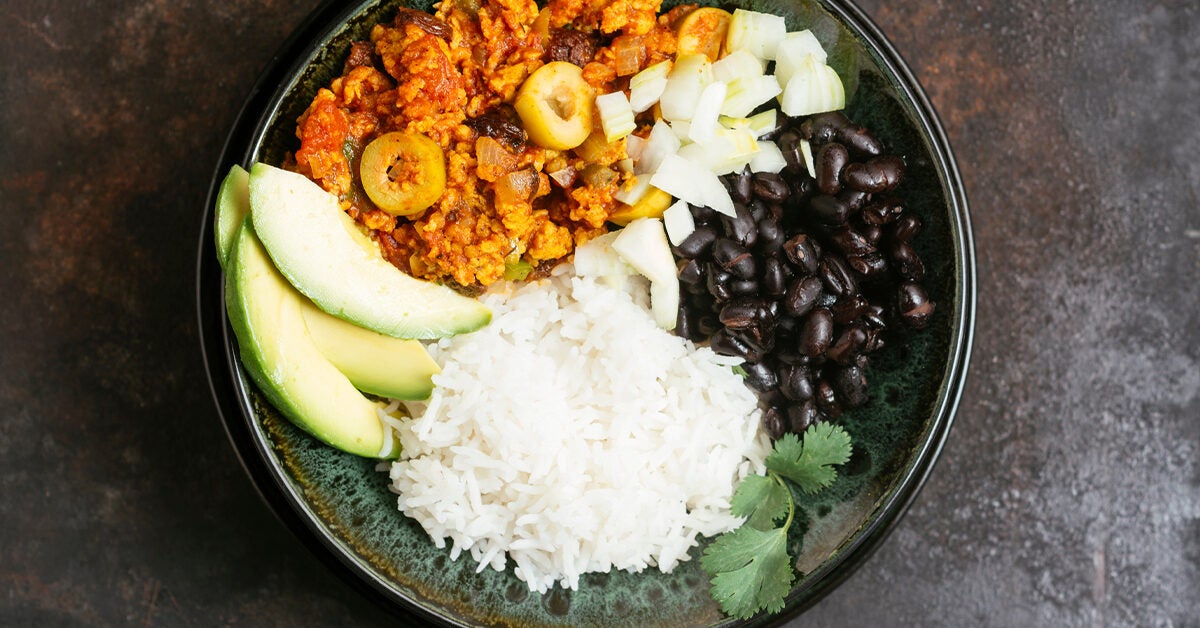 Rice is a staple food in many cultures.
It's predominantly produced in the Asian-Pacific region, where it serves as an important economic crop. More than 60% of the world's population eats rice every day.
Compared to brown rice, white rice offers fewer nutrients, including minerals, vitamins, and dietary fiber. This disparity has led many in the West to vilify white rice, and there are claims that it can't fit into a balanced diet.
However, white rice remains more widely consumed than brown rice, potentially due to cultural practices, its faster cooking time, and its softer texture, which many people find more favorable.
Plus, it is more cost-effective and can be purchased in bulk.
For example, a bag containing 320 ounces of white rice (more than 200 standard servings) costs less than $9 USD at Walmart. A similarly-sized bag of brown rice is not available at the retailer. Instead, a 32-ounce bag (about 20 servings) costs $1.37 USD.
To buy the same amount of brown rice as offered in the bulk bag of white rice, you'd need to purchase 10 32-ounce bags for more than $13, plus tax.
Therefore, it's important that we acknowledge the roles and benefits of white rice as a cultural staple in several dietary patterns and as an affordable alternative to other grains.
We need to develop a deeper understanding of ways to use this staple food as part of a healthy diet and lifestyle.
This article explains the benefits of white rice and ways to enjoy it through balanced nutrition.
The scientific research on white rice's association with various health outcomes has been inconsistent.
For instance, some research suggests that white rice is associated with the development of type 2 diabetes among Asian women when consumed in "extreme" amounts — but "extreme" is not well-defined with respect to the amount of white rice consumed each day.
In other research, white rice that has been cooked and cooled before consumption in a human clinical study lowered blood sugar spikes after a meal.
This occurred because cooking the white rice then refrigerating it for 24 hours before reheating activated its resistant starch — a type of non-digestible carbohydrate that confers benefits for gut health and blood sugar management.
Here is how 1 cup (158 grams) of cooked parboiled white rice compares to 1 cup (155 grams) cooked parboiled brown rice:
White rice offers fewer calories, fewer grams of carbs, fat, and dietary fiber, and less of the mineral phosphorus, but comparable protein and selenium compared with brown rice.
However, it is richer in the B vitamin niacin than brown rice.
This data shows that white rice offers some nutritional benefits. Consider pairing it with foods rich in dietary fiber and minerals to boost the nutritional profile of your meal.
Learn more about the differences between white and brown rice here.
Summary

White rice is not inherently inferior to brown rice, despite myths. It offers nutritional benefits, including some minerals. It's low in fiber, fat, and calories, and can be paired with fiber-rich foods to boost a meal's nutritional profile.
Here are 9 healthy ways to enjoy white rice.
1. With peas and beans
Peas and beans are rich in dietary fiber, antioxidants, and other health-promoting compounds shown to improve blood sugar, cholesterol levels, and blood pressure.
Furthermore, when peas and beans are paired with rice — including white rice — a complete protein is formed. A complete protein is one that provides all nine essential amino acids in sufficient amounts.
This is an especially important food combination for people who follow a vegetarian or vegan dietary pattern, since most complete proteins are animal-based foods.
Enjoy white rice with stewed lentil peas, dhal (split peas), or a black bean chili.
Learn more about complete protein sources for people who eat plant-based here.
2. Vegetable rice
Like peas and beans, non-starchy vegetables are rich in dietary fiber. When included in a vegetable rice dish, they can help make up for the lower fiber content of white rice.
Vegetables also contain nutrients like calcium, vitamin C, iron, and folate that support lower cholesterol and blood sugar levels and may reduce the risk of some types of cancers.
Examples include carrot rice, spinach rice, and pumpkin rice.
3. Balanced with veggies and meat
A great way to build a meal using white rice is following the balanced MyPlate method recommended by the United States Department of Agriculture (USDA).
Under this guideline, about half your plate should be filled with non-starchy vegetables and fruit, a quarter of your plate with protein like meat, fish or poultry, and a quarter with grains like white rice.
This method encourages flexibility and a diversity of nutrients to be enjoyed while also helping you eat mindful servings of white rice.
Serve a quarter-plate of white rice with a half-plate of cooked spinach and a quarter-plate of grilled fish for a quick, balanced dinner meal.
4. In a one-pot dish
It is impractical to enjoy all meals in the MyPlate method recommended above, as is the case with one-pot meals.
However, these can still be a nutritious and healthy way to eat white rice.
Pair one-pot dishes like pelau — a Caribbean dish made with caramelized chicken, rice, pigeon peas, herbs, spices, and vegetables — with an additional side of non-starchy vegetables like carrot coleslaw or tossed salad.
Other rice-based one-pot dishes, such as casseroles or South Indian recipes like sambar rice, can also be accompanied with a side of non-starchy vegetables for a boost of filling dietary fiber.
5. Vegetarian rice bowls
Rice bowls are quite popular in Asian, Persian, and Spanish cultures.
The rice may be topped with beans, vegetables like lettuce, onions, and olives, avocados for healthy fats, and sauces or gravies for flavor.
Because rice bowls use so many ingredients, that often means you'll use smaller portions of each food, including rice, to create room for a variety of other food groups.
The inclusion of fats like avocado or olive oil-based dressings encourage the absorption of fat-soluble vitamins like vitamins A, D, E and K, and may support heart health by lowering low density lipoprotein (LDL or "bad") cholesterol.
6. Lean meat burrito bowl
In some cultures, rice bowls are also called burrito bowls.
Popular burrito toppings include lettuce, red onions, celery, or a combination of other non-starchy vegetables, corn, black beans, and cooked chicken, beef, pork, or plant-based proteins like tofu and tempeh.
If you're making a burrito bowl that uses meat, choose lean cuts to reduce saturated fat intake. Research shows that a moderate intake of lean, fresh red meats is associated with lower blood pressure compared with high-fat meats.
Try topping your rice bowl with a Mongolian beef or smoked pork recipe for a burst of flavor.
7. With fish
Consuming fish at least twice per week is associated with benefits for heart, nerve, and liver health.
In addition, fish is an important source of protein, antioxidants, and anti-inflammatory nutrients, including the heart-friendly omega-3 fatty acids.
Try curry fish, blackened creole fish with white rice, or a tuna fish and rice casserole. Don't forget to include a fresh or cooked non-starchy vegetable side dish for fiber and health-promoting added nutrients.
8. Stuffed in bell peppers
A clever way to enjoy white rice and vegetables in a nutritious and filling yet simple dish is by making stuffed bell peppers.
Bell peppers contain capsaicin, which is a phytochemical compound with potential benefits against cancer development.
This active compound in bell peppers has also demonstrated anti-inflammatory, blood sugar-lowering, anti-fungal, antioxidant, and other beneficial properties for human health.